Bank accounts – what you should know about bank transfers and fees!
You want to transfer money? What you should be aware of!
From the order being received an electronic bank transfer is generally allowed to take one bank working day. Bank transfers made in paper form take two bank working days. Your bank may, however, determine in its general terms and conditions until what time transfers must be received in order to be able to observe this deadline.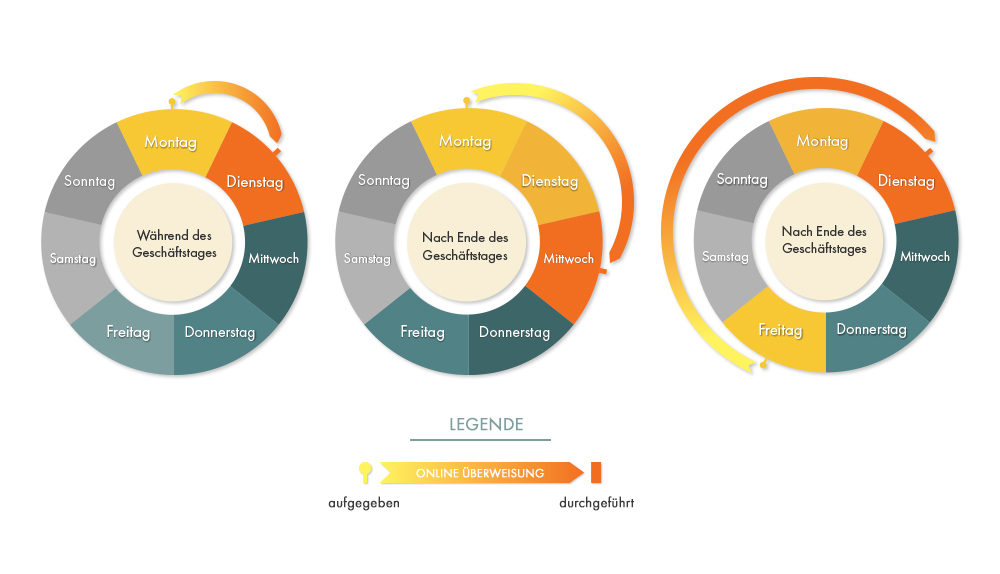 This time frame applies to payments made in Euro within Austria as well as for payments denominated in Euro between Austria and other Member States.
You may make payments in Euro in every EU country for the same charges as for domestic bank transfers subject to the following conditions:
You are only transferring Euro and no other currency
The recipient holds its account in an EU country
You enter the recipient's IBAN (International Bank Account Number) correctly
The transaction charges are evenly split between you and the recipient
The amount to be transferred is not reduced by any fees incurred
Further information can be found on the website of the Oesterreichische Nationalbank
In the case of bank transfers to and from Switzerland, higher charges may be incurred. Switzerland is not a member of the European Union, and therefore the Regulation on Charges (Gebührenverordnung) does not apply. The best advice is to ask your bank, your bank must be able to provide you with information about these charges.

Money has been debited from my account without my permission – what can I do?
Contact the bank at which you hold your account with as quickly as possible. Consider making a criminal complaint.
Fees
The bank may charge fees for bank transfers or other services.
The bank may charge fees for bank transfers or other services. You bank is required to provide you information at its premises on fees at the bank's business premises.
To be on the safe side, also check the general terms and conditions and other contractual documents and whether fees have been agreed upon.