Do you have a complaint about a company that is supervised by the FMA and have you already complained to the company?
Do you believe that the Guidelines on Complaints Handling have not be complied with, or that another infringement of supervisory law has taken place?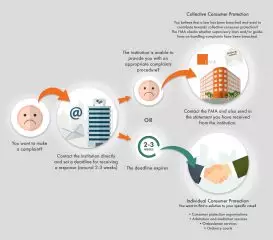 Are you a consumer and do you have an enquiry about a consumer-related topic?
Please also check the page on the The FMA's Role in Consumer Protection, the information about your rights in relation to the complaints procedure and the information about the FMA's complaints procedure.