Pensionskassen (pension funds) – what you need to know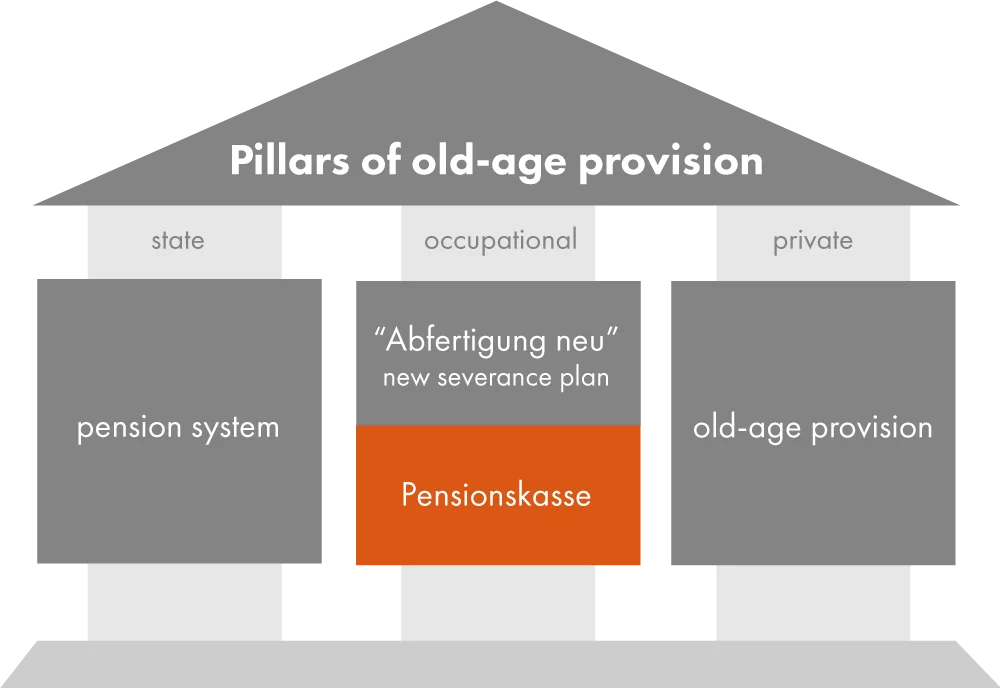 Pension funds (Pensionskassen) are a form of occupational old-age provision.
Your employer commits to pay in voluntary, regular contributions for your old-age provision. In addition, you may also pay in contributions on a voluntary basis. These funds are managed by the Pensionskassen.
It is important to differentiate between single-employer and multi-employer Pensionskassen. Single-employer Pensionskassen are active for a single employer. Multi-employer Pensionskassen may conduct Pensionskasse business for several employers.
My Pensionskasse
I am an entitled beneficiary…
I am eligible for benefits…
Why does the amount of my pension benefit vary?
The following explainer video is only available in German.